$49 Summer Seminars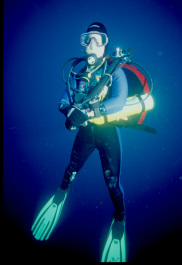 Pony Bottles & Non-Silting Techniques—July 2

Pony bottles are small scuba tanks ranging in size from 6-40 cu.ft. with a regulator and gauge system. Many divers like to carry a pony as a redundant air source rather than depending on a dive buddy. This is particularly important if you dive with strangers and don't know their training and proficiency level. Pony bottles are also used heavily in the tech dive world where carrying a backup or stage bottle is necessary. During this 2 hour seminar, you will learn how to sling a pony bottle and adjust buoyancy and trim accordingly. The best and most honest way to test buoyancy is with a Frog Kick which is the second topic we will cover. Frog kicks are used in cave diving, wreck diving and the tech diving world. It should be used in the muck diving world too! You can't fake bad buoyancy with a frog kick so you'll practice this kick while working on trim slinging a pony. After you take this seminar, you can rent a pony system from SASS. Class taught at Gull Lake—Ross




---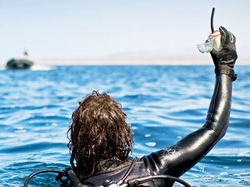 It's a Safety Thing! - July 23

A prepared diver is a safe diver. During this 2-hour seminar, you will learn about and practice using various types of safety items available on today's market. This will allow you to make an informed decision on what to carry on a dive and more importantly, know how to use it when needed. Safety items include Jon-lines, signal mirrors, scuba-alert horns, Lifeline GPS unit, tank bangers, rattles, slates, signal tubes, sea snips and knives plus more. When you take this class, you will also receive a 15% off coupon toward the purchase of any of the above mentioned items. Class taught at Lee Lake at 6pm.




---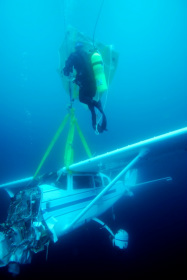 Safety Tubes, Signal Bags, Lift Bags and Reels—August 6th

During this 2-hour session, you will learn how to use various types of safety tubes, signal and lift bags plus reels. At the most basic, every diver should carry a safety tube and there are some new styles on the market today worth considering. Signal bags are used in the tech dive world but certainly are applicable for basic divers too. These require using a reel and we will teach this technique during the class. Finally, you will learn about and practice using a lift bag. Lift bags should be used to salvage any object greater than 10 pounds. There is a right way to lift objects and many wrong ways to do so. We will teach you the SAFE way to lift an object. This class is taught at Ross Township Park, Gull Lake from 6-9pm.
---
Sign Up Today to Guarantee Your Space
Please note, full payment is due at the time of booking. Because we are supplying bags, reels, pony bottles, etc., based on the number of sign ups, we cannot refund this payment.