Local Lakes and Events
Did you know that there are over 11,000 inland lakes in Michigan bigger than 5 acres?! According to the Michigan Historical Society, you are never more than 6 miles from an inland lake or more than 85 miles from one of the Great Lakes. What an wonderful opportunity you have to see what fresh water diving can offer.

HOWEVER......... IT'S WINTER AND FEW OF US ARE BRAVE ENOUGH TO DIVE UNDER THE ICE, SO JOIN US FOR THESE WINTER SEMINARS AND EVENTS. BEFORE LONG, IT WILL BE SPRING AND TIME TO DIVE AGAIN!!

---
January 10th Video Editing 101

You've taken all that amazing underwater videos ....and some not so amazing footage. Now what do you do with it? Join us for this entry-level talk on video editing. Rob Knolle will cover importing footage, cutting and splicing, adding text and music then rendering the video so that its ready for YouTube.

Time: 6pm-8pm
Free

---
February 7th Annual Chili Cook-off

Wanted!
The Best Chili in Michigan (or Battle Creek)
Everyone is welcome to join us for SASS' Annual Chili Cook-off.
Bring a crock pot full of chili. Everyone attending will be a judge.
If you don't want to participate in the contest but would like a free meal,
please bring a complimentary dish to pass such as cornbread, drinks or dessert.

Time: 6pm-8pm
Cost: FREE
Winner gets a big ol' pat on the back and a special award.

---
February 17-18
Our World Underwater Dive Show

This Chicago dive show is the LARGEST in the Midwest. Explore booths from dive manufacturers and travel destinations.

During the day, attend seminars on

an array of topics.

Stay for the evening and enjoy the film festival.

Tickets are now on sale.

Click Here!

Are you interested in carpooling over as a group? Perhaps even staying the night?

If so,

email us now.
---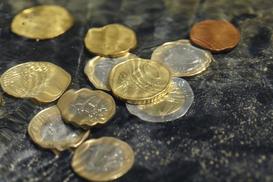 February 21: U/W Metal Detecting & Treasure Hunting

Anyone who knows dive instructor, Rob Knolle, knows his passion for underwater metal detecting.
So, for one evening, we're inviting him to talk about this niche hobby
of combining scuba with treasure hunting.
Why not take your diving to a new level?
Come to this fact-finding seminar.
Time: 6pm-8pm
Cost: Free

---
---
March 7: Great Lake Trips 2018 Announcement

If you're a cold water diver, don't miss this evenings event.
SASS will announce the 2018 shipwreck dive schedule.
Most local dive charter boats only hold 6 divers so space is always limited.
Secure your spot by coming to this event and being the first to sign up.
Time: 6pm-8pm
Cost: Free

---
March 24: STEM GEEKEND

We love this event! STEM stands for Science, Technology, Engineering and Mathematics. Each year, Albion/Marshall Community Schools hold a GEEKEND where over 500 students from districts in Calhoun, Ingham, Lenawee, Kalamazoo, Kent and Jackson counties participate in an array of projects. SASS is luck enough to be one of the supporters and we offer Discover Scuba classes every hour throughout the day.

If you're interested in signing your child up for the event,

contact

Jason Raddatz at jraddatz@marshallpublicschools.org.

If you would like to volunteer to help with the Discover Scuba, contact

Kim at kim@sassdive.com
---
March 28: Potluck & Wednesday Dive Schedule

Bring a dish to pass for the potluck and meet up with
your old dive buddies.... or future dive buddies.
SASS will announce the summer dive schedule of all the free local dives.
These dives are held every Wednesday from mid May to mid October.
It's free and everyone is welcome, especially you newbies!