Local Lakes and Events
Did you know that there are over 11,000 inland lakes in Michigan bigger than 5 acres?! According to the Michigan Historical Society, you are never more than 6 miles from an inland lake or more than 85 miles from one of the Great Lakes. What an wonderful opportunity you have to see what fresh water diving can offer.
---
St Lucia Presentation & Wine Tasting Night
SASS just returned from the beautiful tropical island of St. Lucia. We had a fabulous time at a resort called Anse Chastanet and strongly recommend that you consider it for your next dive vacation. If you're interested, come see the photos and videos that we took.
There will also be a little wine tasting going on during the presentation. Please Note: This is NOT the private, post dive trip party for the group.
When: Wednesday, November 15
Time: 6pm-8pm
Where: SASS
Cost: Free
---
Megalodon Shark Teeth Presentation & Craft Beer Night
Each summer, SASS takes a small group to North Carolina to look for prehistoric shark teeth. It is a blast; in fact this trip always fills up fast.
Come join us for a FREE presentation about the Meg trips, see what other divers have found from previous years and be the first to hear about our 2018 trip plans. Please note.... if you have ANY interest in joining us on this trip, please come to the presentation.
You'll have first shot at signing up for this small 6-diver charter.
Oh, did I mention that SASS will be serving local craft beers. Fun Night!
When: Wednesday, November 29
Time: 6pm-9pm
Where: SASS
Cost: FREE

---
SeaLife Camera Presentation by Rep. Matt Malryan
Are you interested in an underwater camera? It certainly would make a great Christmas gift, even if it's for yourself!
SASS has invited SeaLife rep. Matt Malryan to our store to present the newest line of camera and lighting systems.
There's a lot to be excited about. In fact, Kim just tried their new lighting system in St. Lucia and Loved, Loved, Loved it.
What a difference in video quality!

Why We Love SeaLife Cameras
1. Affordable and Small to Carry ($259 and up)
2. Amazing photo quality (better than GoPro)
3. Easy to use menu (far better than GoPro)
4. Good Battery Life (twice as long as GoPro)
5. Built in Color-Correcting Filters (GoPro filters cost $30+ per environment)
6. No additional dive housing needed (GoPro Dive Housing costs $50)
7. The Micro 2.0 camera is about the same size as a GoPro, has all the above features plus is flood proof,
has a deeper depth rating, doesn't require an SD memory card (a $50 savings) and cheaper than a GoPro!

Learn More!
When: Wednesday, December 6
Where: SASS
Time: 6pm-8pm
Cost: Free

---
What's Your Next Adventure!
Perhaps you should join us for

Dry Dive Party 2017!

We will introduce our travel plans for 2018 and Beyond!

When: Friday, December 1st
Where: North 11 Restaurant in Kalamazoo
Time: 5pm cash bar
6pm dinner (not provided)
7pm: Show on past and future dive trips
8pm Prize Giveaway

Cost: $10/person

---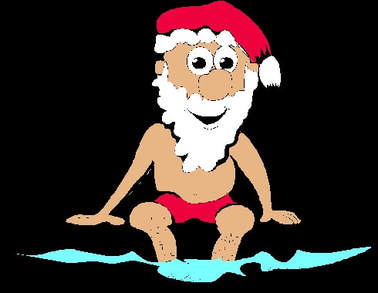 Christmas Potluck and Holiday Sales

Everyone is welcome for a super casual evening with friends.
Bring a dish to pass. SASS will served mulled wine.
When: December 13
Time: 6pm-8pm
Where SASS

Then... do some Christmas shopping.
During this one-night event, 'Santa' will be giving a bag full of discounts out on gear throughout the store. Prices are too low to publish here and still have our manufactures like us.

---
---
Video Editing 101

You've taken all that amazing underwater videos ....and some not so amazing footage. Now what do you do with it? Join us for this entry-level talk on video editing. Rob Knolle will cover importing footage, cutting and splicing, adding text and music then rendering the video so that its ready for YouTube.

When: Wednesday, January 10
Time: 6pm-8pm
Cost: $5