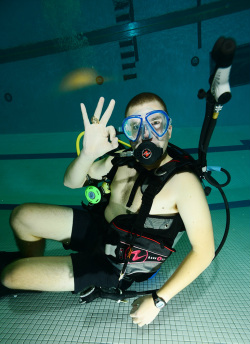 Instructor Training Course
Late October 2018


Why Take this Class?

1. You can make money doing something you love!

2. Teaching is the perfect supplemental part time job.

3. Make it a full time career by heading to exotic locations to work.

4. Huge satisfaction feeling when you show people our incredible u/w world!


---
Cost and Schedule

Cost: $1800
A non-refundable deposit of $500 is necessary to guarantee space in this class. Final payment is due one week prior.
Call SASS at 269-968-8551.

Schedule: 3 Weekends, Friday evening 6-10pm, and all day Saturday and Sunday. These days are long days averaging 10 hr/day. Start time is 8-9am depending on the day. Each day will be a combination of classroom, water work and testing.

Additional Expenses: You will need a complete library of NAUI textbooks of courses. All cost associated with diving (parking fees, etc.) are the responsibility of the student. No dive equipment will be supplied.

Location: Classroom work will be done at Sub-Aquatic Sport's classroom and the water work will be held at Gull Lake.



Check List

Prerequisites and Requirements

Age - Minimum is 18 years.
Experience: Minimum of 50 logged dives in a variety of environments, depths and activities.
Rescue Certification -any agency. Click here for class information

CPR & First Aid Certification - Current certification or verified competency in CPR and First Aid is required for registration. Certification training shall include one person adult CPR, infant/child CPR, two person CPR and the use of rescue breathing barrier devices, e.g. pocket mask®, face shield. Click here to link to Red Cross or American Heart Association.
NAUI Master Diver Certification or equivalent. Click here for more information.

NAUI Assistant Instructor or Dive Master Certification. Click here for class information.

Medical Approval - Verification of good physical condition as documented by a medical examination and unconditional approval for diving by a licensed physician within the preceding 12 months.