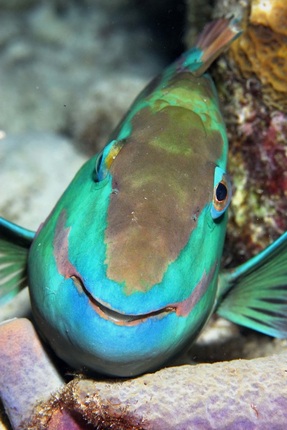 Bonaire Spring Break

April 4-11, 2015

Sub-Aquatic Sports has lost count on the number of trips we've gone to Bonaire. In fact, this Spring Break trip was planned because a large number of divers have requested it. It is a perfect place to bring the family because of the condo-style rooms. It is also perfect for anyone wanting to get away from the hustle and bustle of everyday life. There is no hard-set dive schedule and the one that is set in place can be changed, Finally, Bonaire is perfect for new divers. It is like diving in an aquarium, super easy, no currents and great marine life.

The Resort

Our trip includes accommodations at Buddy Dive, one of the best run dive resorts around. You have a choice of accommodations from an affordable studio apartment to larger one or two bedroom apartments. Each apartment (except studios) has a fully equipped kitchen with microwave, stove and dishwasher plus a comfortably furnished living area with cable TV. All bedrooms are air-conditioned and each unit has a large balcony or patio. All units are close to a swimming pool and the ocean-side bar.

Buddy Dive resort has a full service dive center, two swimming pools, restaurant, pool bar, vehicle rentals, activity center and a drive-thru air fill station. The ocean is accessible by several short stairways, making entrances and exits to snorkeling and diving a piece of cake.

Speaking of cake.. pancakes, omelets and fresh fruit await you each morning at the restaurant. A full American buffet breakfast is included in your package. Enjoy a view of the ocean over a cup of coffee and hardy breakfast before heading off for a day of diving...or a day of leisure; it's your choice, your vacation.

---
The Diving

The best part of Bonaire is it's relaxed and flexible dive schedule. Since the reefs start close to shore, you are just a beach swim away from a memorable dive, anytime of the day. Do you want to sleep in? Fine. Would you rather do 2-3 dives in the morning and snooze in a hammock in the afternoon? That works too. Diving simply does not get any easier or flexible than in Bonaire.

Boat Dives: Sub-Aquatic Sports will have it's own designated boat for six dives. This schedule is also flexible. If you decide to dive at a different time or location, simply cross your name off the boat roster and move to another. You are not forfeiting a paid boat dive, rather substituting it for another opportunity. Boats depart for both morning and afternoon dives and Klein Bonaire, a nearby island, is a popular destination.

Unlimited beach diving: Since beach diving is the norm, Buddy Dive resort has developed a convenient way to 'stock up' for a dive. They have designed a 2-lane drive-thru air fill station where you simply drive up and exchange empty scuba tanks for full ones. Of course a drive thru-air station is useless without transportation so we've included a rental truck in this package. With over 60 different beach dive sites to choose from, you'll never see everything.

Free Nitrox: The dive opportunities in Bonaire are endless and so is the amount of Nitrogen you can absorb. Please consider using Nitrox on this trip. It is free to all Buddy Dive guests.

Nitrox is a special blend of gas that will reduce the amount of nitrogen absorbed in your body when diving. It will either allow you more bottom time or allow you more conservative profiles. To use the gas, you must be Nitrox Certified, which is easily done with our NAUI on-line course or at S.A.S.S. during a 1-day class.

If you would like to know more about Nitrox, please contact the store. As our guest on this trip, you will receive 30% off our Nitrox Certification class.


---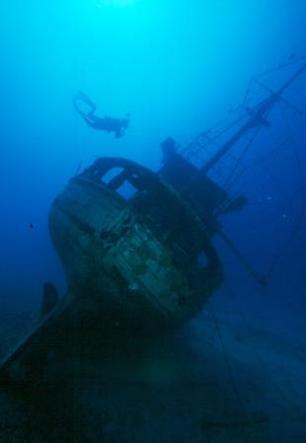 Package Includes

· Transfers from airport to the hotel

· 8 days/ 7 nights at Buddy Resort Saturday—Saturday

· 6 single tank boat dives

· 6 days of unlimited beach dives

· FREE unlimited Nitrox

· Unlimited use of tanks, weights and belts

· 7 day vehicle rental (1 per unit)

· American breakfast buffet daily

· Government hotel & vehicle taxes

· Sub-Aquatic Sports guide & T-shirt

· Pre-trip open pool night to check out gear and skills prior to trip

· 30% off Nitrox Certification

Package Does Not Include: Marine Park fee of approximately $10, Lunches and dinners and optional car insurance


---
---
Cost

Studio Apartment: (double occupancy)

Diver: $1234 Vacationer: $919

1-Bedroom Apartment (double occupancy)

Diver: $1322 Vacationer: $1007

2-Bedroom Apartment (quad occupancy)

Diver: $1095 Vacationer: $780

The price above is per person . Prices are based on current rates and are subject to change. Prices may also change due to government taxes, hotel fees, etc.

Payment: A $300 non-refundable deposit is necessary to guarantee space on this trip. Final payment is due no later than January 20, 2015. Travel Insurance is strongly recommended and is 7% of cost of trip.




Optional Airfare:

Sub-Aquatic Sports is holding a block of seats on the following flight. Prices fluctuate so please call for the current prices. A $100/person deposit is necessary to guarantee the seat with final payment due January 20, 2015.

April 4: DL 2283 Detroit—Atlanta 6:15a-8:15a

DL 663 Atlanta-Bonaire 9:45a-1:55p

April 11: DL 662 Bonaire-Atlanta 3:00p-7:23p

DL1290 Atlanta-Detroit 9:45p-11:50p

---
Other Activities

There are many ways to spend your time on Bonaire. Try your hand at kayaking, biking, windsurfing, fishing, horseback riding, sailing, or hiking.

Explore the caves or snorkel in the mangroves. We especially enjoy sea kayaking through the mangroves. Kayaks can be rented from the windsurfing places at Lac Bay and at a number of dive centers.

Learn about Bonaire's rich history on a guided bus tour. Visit the downtown area; it's small but offers an impressive number of international restaurants and some shopping.

Visit the Donkey Sanctuary where you can enjoy the beauty of this ecological park and observe the donkeys in their natural environment.

Get adventurous and Kiteboard! Kiters can Kite Surf off the shores of Atlantis, where rental equipment, lessons, and rescue equipment are available. Want something easier, go windsurfing at Lac Bay. This shallow bay is perfect for learning to windsurf

Try Landsailing. Blokart land sailing is offered at a track along the road to Rincon, which is a 10 minute drive from town. It is the largest purpose-built land sailing track in the world and is paved with environmentally neutral calcium sulphate. Land sailing is a mixture between carting and sailing, powered by the wind. It is easy to learn and double seat carts are available for kids who would prefer to sail with their parents.

Art Galleries are found in many locations. The galleries feature works of local and Caribbean artists. Visit Jan Art at her gallery on Kaya Gloria or see Jenny Rijna's life size dolls at her home on Kaya Gilberto F. Croes, or make an appointment to visit with Bonaire resident artist Linda Richter of Bonaire Creations.