Advance Diver Certification
In Just 1 Weekend You'll Learn
Night Diving Techniques
Deep Dive Techniques
Underwater Compass Navigations
Improve Your Buoyancy
Improve Your Air Consumption Rate
Review Rescue Skills


---
Who Should Take This Class:


Advance Diver is the perfect class for newly certified divers and those who feel a little rusty. It is the next logical step after your basic class. The course consist of 2 evening lectures and one weekend of fun at Gilboa Quarry in Ohio.

You will complete three core dives: night dive, deep dive and underwater compass navigation. But, that's just the start. You'll also set personal goals such as improving your air consumption rate, maintaining better buoyancy control and reducing the amount of dive weight needed for a dive. Next, we review rescue skills because a prepared diver is a safe diver.

Finally, we move onto electives. You may choose as many as you want but a minimum of one must be completed for certification.


Advance Diver consists of two evening lectures at Sub-Aquatic Sports and one weekend of diving at Gilboa Quarry in Ohio.




2018 Dates & Times


June Class
Lectures:
Where: Sub-Aquatic Sports & Service
Dates: June 5 & 12 (Tuesdays)
Times: 6-9pm
Dives:
Where: Gilboa Quarry (Ohio)
Dates: June 16 & 17


July Class
Lectures:
Where: Sub-Aquatic Sports & Service
Dates: July 10 & 17 (Tuesdays)
Times: 6-9pm
Dives:
Where: Gilboa Quarry (Ohio)
Dates: July 28 & 29






Prices & Packages


Class Only: $199
Includes: Instruction for classroom lectures and Gilboa dives, NAUI registration and certification costs, use of specialty equipment such as GoPro Camera, compass, etc.

Premium Package: $399
Includes: Entrance passes into Gilboa on Saturday & Sunday, hotel accommodations on Friday and Saturday at Drury Hotel in Findlay (based on double occupancy), hotel breakfast daily, 2 drinks and appetizers at hotel during happy hour, 15.75% hotel taxes, Sub-Aquatic Sports t-shirt, instruction for all classroom lectures and Gilboa dives, NAUI registration and certification costs, use of specialty equipment such as underwater camera, compass, etc.



---
---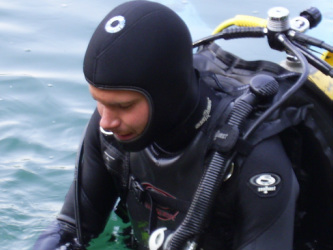 Tri Dive Challenge

Take the Tri-Dive-Challenge this summer and become a better diver!
Combine three classes: Advance, Nitrox and Drysuit Certifications and save time and money! By blending these three courses, you'll maximize the training with a minimal amount of effort. Many skills and drill can be combined, for example you can use a drysuit while practicing compass navigation skills, and complete your Nitrox dives while learning night dive technique.

SAVE TIME! SAVE MONEY!
Advance Certification: $199 and up
Nitrox Certification: Regularly $139 Only $99 when combined with Advance.
Dry Suit Certification: Regularly $169 Only $129 when combined with Advance.


---
---